Here lies the memories of broken technology.
Bad caps
Here is a 2001 era Compaq mPGA478B based motherboard (P52C50) using Nichicon branded caps. They are 6.3V 2200uF series HM(M). Uneconomic to replace now.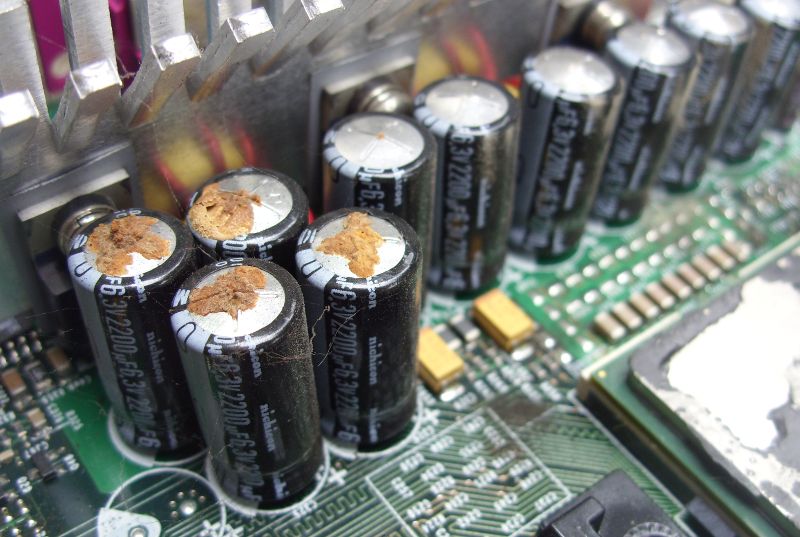 I bought it second hand back in 2007 to test VOIP trunking. It was running 24×7 in a cantina until one day it didn't boot after a power outage.
Printers
I got a Xerox Workcenter PE 120i that was to be junked at a client site that has a continuous paper jam. As a temporary fix, if you open the rear paper feed it can still print OK. The to-front rollers look perfect so it's really unclear why it keep failing without opening it up.